The Green Deal, the way to a greener society
Sioen, together with 132 other Flemish companies, proudly signed the Green Deal Companies and Biodiversity of the Flemish Environment Department. We have, thus, fully chosen to make an extra effort.
On our site in Ardooie we chose, together with our local contractor, to renew the garden and parking zones. We redesigned the planting around our headquarters to create more shade, plant more native climate-adaptive species and attract more birds and insects. All of this in a more aesthetic setting that at the same time requires less maintenance. In addition, we have chosen new plants in and around our pond. The difference with the past is that the pond and the plants around it need much less intensive maintenance, which benefits nature. Next to our parking strips we have also created wildflower meadows.
In Sioen Coating (Ardooie) and COATEX (Poperinge) you will also find indoor and outdoor demonstrations of our GreenTecStyle® composite for living walls, a product recognised by the Flemish government as a biodiversity measure. Sioen Coating is now one of the practical examples of biodiversity on industrial estates. From 2021 onwards, we will study the possibilities and opportunities at our other sites.
At Sioen we remain committed to a greener society and we are always looking for sustainable alternatives and innovations.
GreenTecStyle®, a textile for cooling and biodiversity
Our GreenTecStyle® textile composite, consisting of several layers of technical textiles, is ideal for creating living walls quickly and efficiently. GreenTecStyle® walls create oases of peace, greenery and coolness, both indoors and outdoors.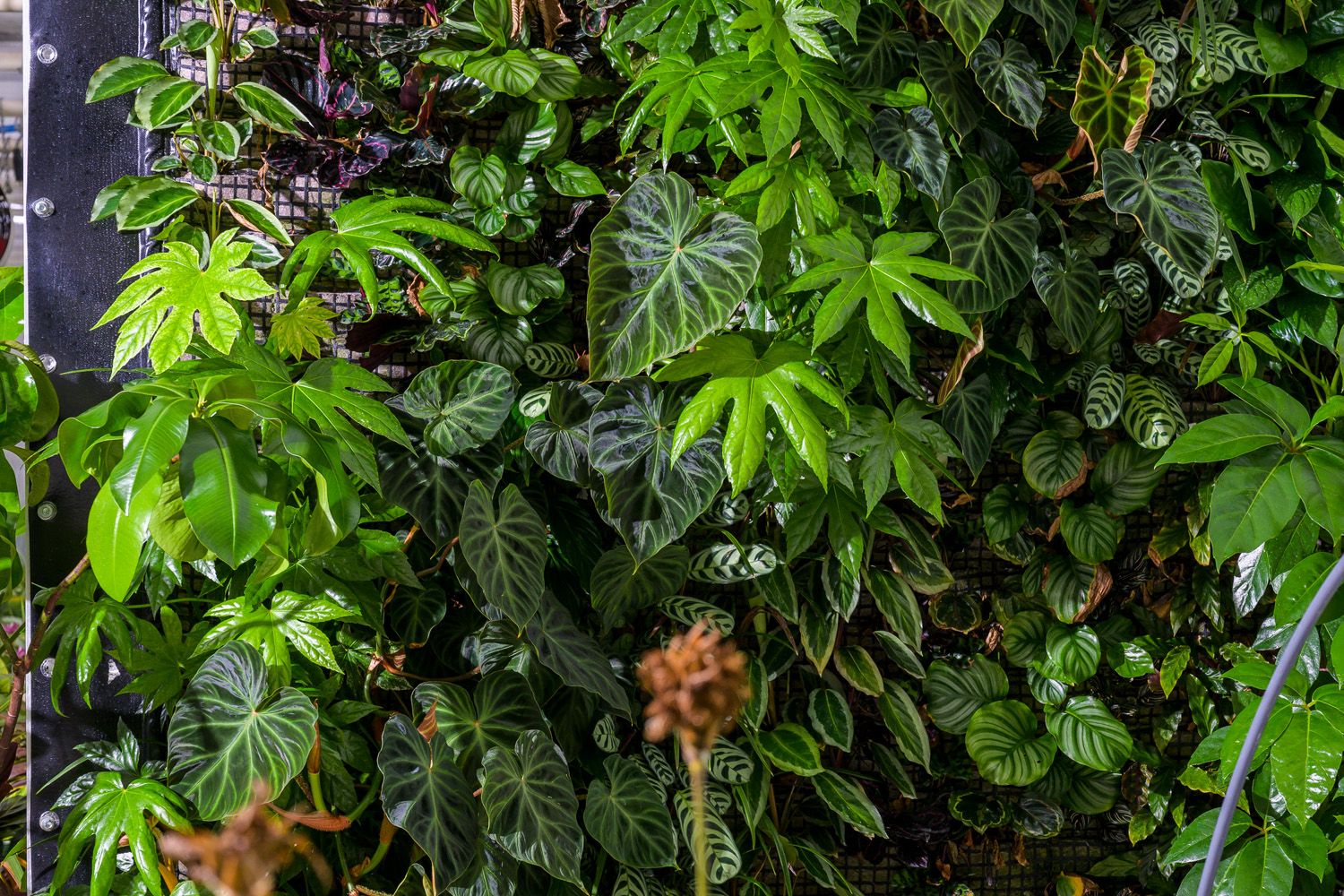 Green walls in cities and on business parks have many advantages. Planting vegetation is one of the most important strategies to reduce the effect of the so-called "Urban Heat Island" (UHI). In places with a lot of hardened surfaces, it is advisable to choose a vertical GreenTecStyle® wall. You also greatly increase biodiversity by attracting insects such as bees, bumblebees and butterflies. GreenTecStyle® and the plants that grow on it also provide acoustic and thermal insulation. For example, houses, apartments, offices and other buildings stay cooler in summer and keep the heat inside in winter.
Want to know more? Visit our GreenTecstyle® website.